World Global Crypto Community
World Crypto Life (WCL) Is an online Crypto Community combining two industries together for your daily convenience.
With World Crypto Life forward-thinking with innovation, inspiration, and teamwork  provide competitive products and services with  A GPoint Market for your everyday needs accessible  worldwide.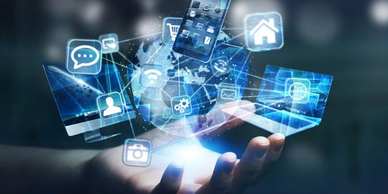 WCL  Is also proud to be part of a booming industry in the digital world of cryptocurrency.
WCL  Is successfully aligned  with His OWN token (IMC) and Blockchain Exchange to maximize the opportunities for  members  increase visibility in this competitive digital space.
Finally, WCL Also Offer His Own Travel Club a trillion-dollar industry taking advantage of major discounts to destinations worldwide and much more.
In addition, World Crypto Life Also offer a once-in-a-lifetime opportunity for those who are goal seekers to be part of  World Crypto Life community movement to benefit from WCL business compensation model that rewards  handsomely daily, weekly, and monthly based on you sharing WCL company's business goals
worldwide.
World Crypto Life mission is to provide a solution for the everyday person who is looking to better their lives financially and create a lifestyle of time and freedom with their family and friends.
WCL offer and preserve a culture of helping others meet their dreams!
Do You Have a Desire to join This Digital Global Growing Community ?
Then Get your free BACK OFFICE  today